THE FIRST PORTABLE PROFESSIONAL PIANO IS COMING SOON
POCKETPIANO IS THE PROFESSIONAL SOLUTION THAT YOU'VE BEEN DREAMING OF
a whole piano that fits in your backpack
A complete professional piano that consists of 7 octaves and 1 pedal. Design is key: it's divided into magnetic modules so you can choose to connect the exact octaves that you need for each individual occasion. When you finish playing just store it back in your backpack and continue your adventure.

Plug and Play
Simple and direct integration of PocketPiano to sound outputs. Connect your device from the computer to your headphones, external speakers or amplifiers. You can also control your piano via Smartphone or Tablet through Bluetooth connection.

Key sensitivity
Configure PocketPiano to suit your needs. It includes 12 levels of sensitive intensity going from pianissimo to fortissimo. Feel the power of customization and play around the world using the perfect combination for every gig.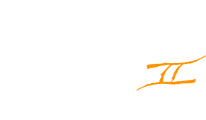 Pocket Piano is powered by the critically acclaimed Ivory II virtual instrument sound bank, featuring samples of a world-class American Steinway D Concert Grand. These are the same original source recordings of Synthogy's award-winning Ivory II instrument, the choice of professional performing artists and recording producers around the world.